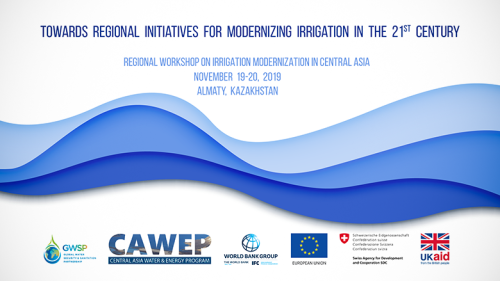 Towards Sustainable and Climate-Resilient Water Supply and Sanitation Services in Central Asia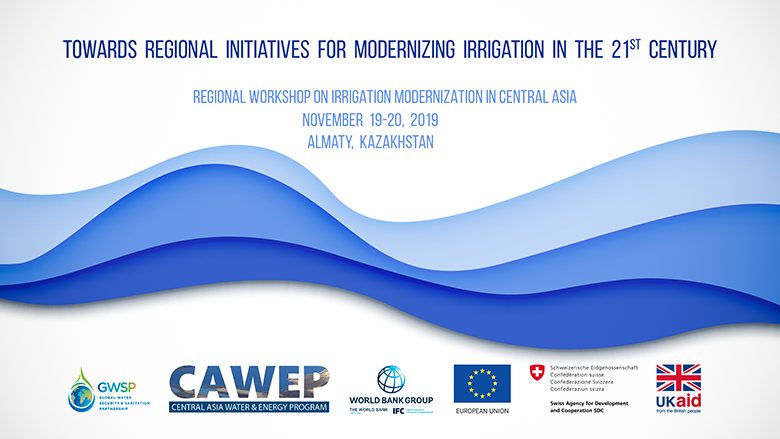 November 13-14, 2019
Tashkent, Uzbekistan
About
"Towards Sustainable and Climate-resilient Water Supply and Sanitation Services in Central Asia" is a regional conference organized by the World Bank, in collaboration with the Ministry of Housing and Communal Services of Uzbekistan, in Tashkent on November 13-14, 2019.
The conference is an initiative of the World Bank, with support from the European Union, Switzerland and the United Kingdom, to promote water and energy security at the regional level in Central Asia.
Conference Objectives
The conference aims to:
Introduce and support adoption of climate resilience policies and practices for sustainable water supply and sanitation services;
Share knowledge, experience and best-practices on shared priorities for professionalization of utilities and improvement of drinking water and sanitation services; and
Motivate continued knowledge sharing, capacity building and network development at national and regional levels.
Participants
Conference participants include utility directors and managers, national-level sector ministry representatives, regulatory agency representatives, and hydromet agencies from the five Central Asian countries of Kazakhstan, Kyrgyz Republic, Tajikistan, Turkmenistan, and Uzbekistan. Other participants include utility associations, key industry professionals, and representatives of development partners in the WSS services sector.
The conference is funded by the Central Asia Water and Energy Program (CAWEP) and the Global Facility for Disaster Reduction and Recovery (GFDRR).