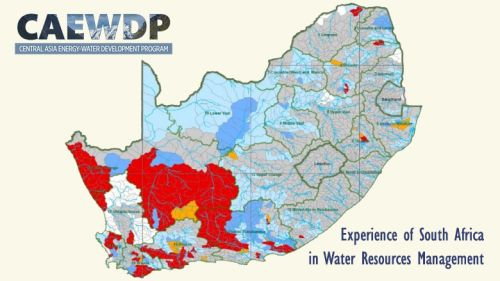 Central Asia–South Africa: Exchange of Experiences in Water Resources Management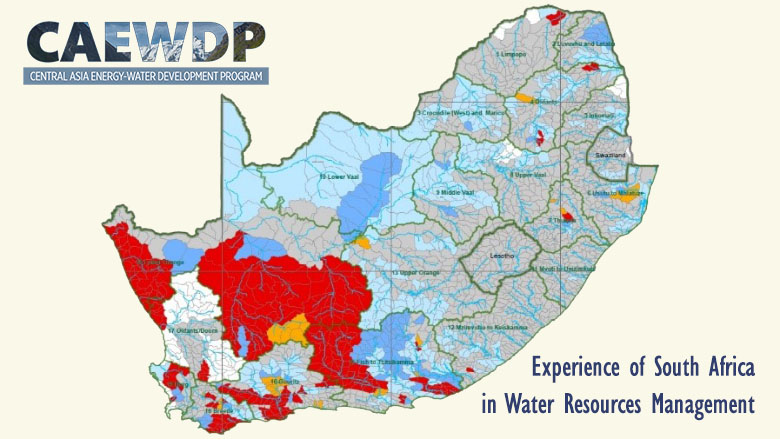 June 12, 2018
Almaty, Astana, Bishkek, Dushanbe, Tashkent
About
The Central Asia Energy-Water Development Program (CAEWDP) is organizing this first Table Discussion Series to connect different regions of the world so they can introduce and promote their respective experiences in managing water and other natural resources.
South Africa is a water-stressed country that shares four major river systems with six neighboring countries. Cooperative management of limited transboundary water resources is critical for national and regional water security. The legal and institutional context for such cooperation will be discussed at the conference, focusing on both domestic legislation and regional legal instruments.
The sustainable deployment of water resources to meet development aspirations is complicated by variability and trends in water resources, as well as evolving societal aspirations. When spatial boundaries are introduced, innovative approaches are required to improve water security and the associated equitable development opportunities. Experiences will be shared on regional applications in southern Africa and the Nile Basin. Conventional wisdom will be questioned and emerging paradigms explored.
In this context, the role of research, development and innovation (RDI) is also important, driving a resilient water sector. The discussions will inform about the importance of RDI and the challenges that South Africa faces, and the different models and approaches to drive research.
Details
When: June 12, 2018, at 3 PM – 5 PM (Almaty time, GMT+6)
Where: The World Bank Offices in Almaty, Astana, Bishkek, Dushanbe, and Tashkent